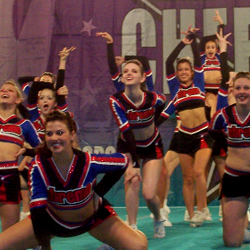 Dave Marquez is a multi award winning cheerleading choreographer from California who has traveled extensively across the US and abroad.
He has worked with cheer choreography programs in 29 of the 50 states and has been to England and Japan as well. His hope is to work in all 50 states and return to Japan to work with the up and coming All Star programs that are sweeping that country.
For the past 30 years, Dave's teams have been at the center of the Cheer Competition arena. By mixing a unique balance of originality, crowd appeal and 'California Style', many of his teams continue to win National Championships, Grand Champions as well as Choreography Awards. Visual, fresh and entertaining, Dave's cheerleading choreography always makes a statement on every level.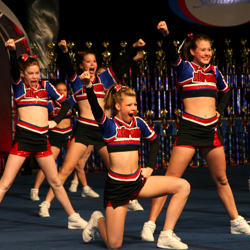 Dave Marquez broke into the cheer choreography business when he graduated from Mater Dei High School and came back to coach their Varsity, Junior Varsity and Pom teams that summer. Over the course of the next 20 years, Dave helped create a Pep Squad Dynasty at Mater Dei. As his team became more renowned, Dave was asked to help other teams across the US. In the last ten years, Dave has focused exclusively on choreographing award winning routines for other teams.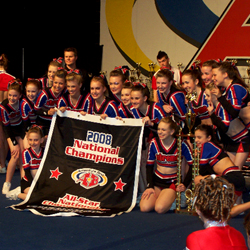 What sets Dave Marquez apart from other cheerleading choreographers and what does he bring to your program?
Professionalism - Dave arrives on time, music edits in hand and ready to work. His contracts are also easy to understand and explicit in their detail.
Originality - Dave's favorite phrase is 'Be the FIRST!' Always looking to be the trendsetter versus the trend followers, Dave makes sure that the crowd and judges sit up and take notice of your cheerleading choreography.
Finally - Experience. Dave started as a cheer coach, worked his way up the competition ladder, and now is entering into the Judging arena. All this translates into a vision that is very unique, insightful and productive.